Barn Conversions
Barn conversions are generally more expensive to develop than new houses because they almost always need major structural alterations to comply with the modern day Building Regulations. It is often cheaper to demolish the existing barn and start from the ground up, however often it is not an option due to the barn being listed or locate in conservation area. A completed barn conversion however, in an idyllic setting can be a beautiful sight and the profit margins on such projects can be substantial indeed.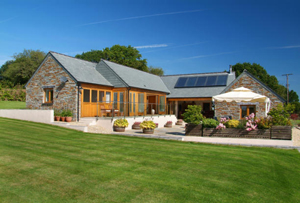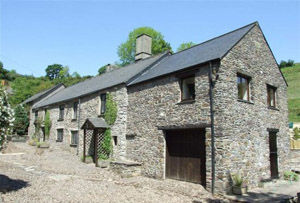 Prior to purchasing a barn you should always check the history of the barn/site and see if any previous permission has been sought and refused. You should also investigate whether your planned designs are viable for this particular barn in a particular area. You don't want to sink your hard earned savings into a barn that ends up being worth less than your outlay.

Converting a barn often mixes the best of traditional and modern construction techniques and it is essential to employ a good architect during the deign stages. The Architect must know the local area and have dealt with similar applications recently so they are aware of the local planning rules to follow.
Converting redundant buildings is very different to traditional new build developments. It is normal to have design restrictions imposed on you . You may think these are unreasonable and unfair but the Local Planning Departments for the most part are only trying to protect the local area from poor and inconsiderate developments.
LMG Design has the expertise and knowledge to gain the Planning Permission and Building Regulations Approval you are after, let us take all of the stress out of th project by simply giving us a call!
Typical rules to follow when converting a barn:
• No changes to the roof. Certainly no dormers and preferably no roof lights, if roof lights are existing then replace with conservation type.

• Reuse existing doorways where possible, this may mean full height glazing.

• Don't block up existing openings as new openings are hard to come by.

• As few new windows as possible as new openings are difficult to get approved.

• No masonry chimneys should be installed (unless existing) - stainless steel flues acceptable only if away from the ridge.
Please click on the thumbnails below to view further examples of projects completed: