Garages / Annexe's
Detached Garages:
A detached garage has many functions in modern living and can often incorporate an office or games room above, this prompts many people to make the effort to build a detached garage.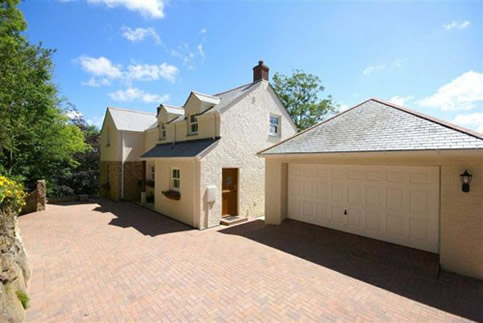 Reasons to Build a Detached Garage:
• The position and style of your home means an attached garage is not an option.

• You can add an additional storey for use as a games room or office area.

• A detached garage separates the home from the potential fire risks associated with garages and the chemicals stored in them.

• You can design a larger detached garage with the view to change the use into a dwelling at a later date.

• Add additional value to your property.

Building a detached garage will enhance the layout of the property and add additional storage or office space for a home that needs to expand. Please see below for a typical example of a detached garage completed by LMG Design.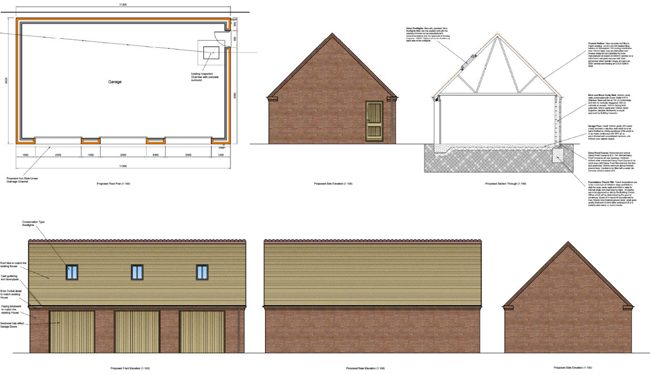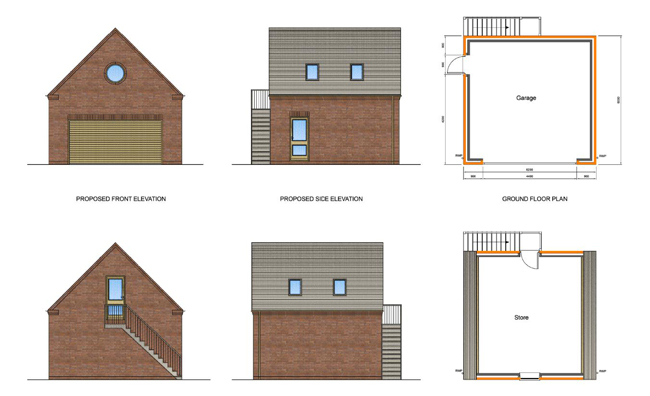 Garage Conversions:
What are garages used for these days? Cars are getting bigger and houses and garages are getting smaller, more and more garages are simply becoming storage areas. Garages today tend to get filled up with old fitness equipment, toys and old bikes. With cars being much more robust and not as prone to rust as they were a few years ago, converting your garage is now a very viable option to increase your downstairs living space. Converting a garage can be one of the most cost effective ways to add space to your home and it can even add extra value too - a garage conversion's value will rise in tandem (%) with your house price and the extra space can have multiple uses:
• Another living room.
• An downstairs bedroom.
• An extra bathroom/shower room.
• A childs play-room.
• A home gym.
• A home-office.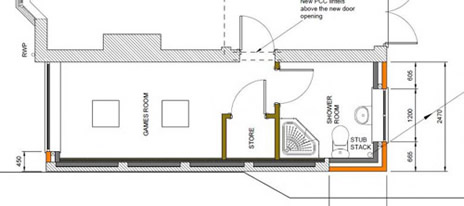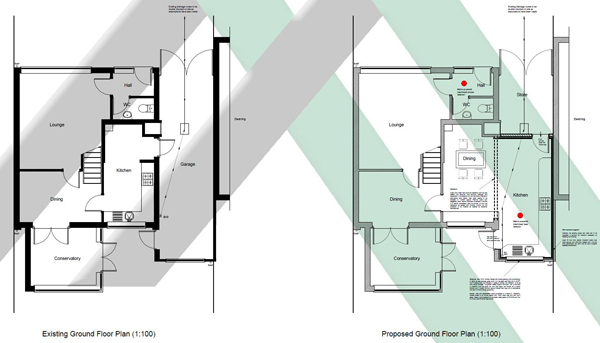 Annexe's:
Adding an annex to your home can be beneficial for both yourself and also the member of family who is going to live in the annexe itself. Annexes are often used to house elderly relatives who are not capable of living on their own but require their own independence, the same also applies to sons and daughters who cannot afford to get onto the property ladder. Another reason for adding an annexe is that often the Planning rules are more relaxed when adding an annexe compared to adding a new dwelling which makes Approvals easier to come by.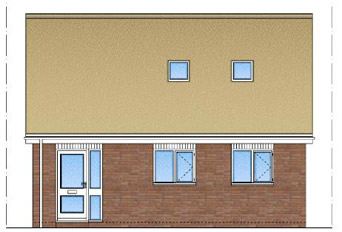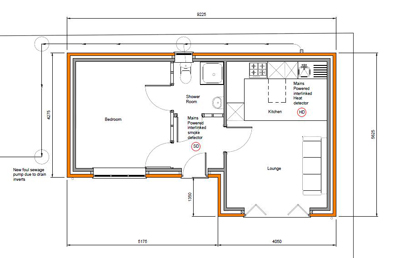 Please click on the thumbnails below to view further examples of projects completed: